It has been so long since I've blogged, I don't even know where to start. I thought about telling you what we've been doing for the last four months, because that is seriously how long it's been since I've written a post, but that would take forever.
Then I thought of a quote from one of my favorite movies.
"Let me 'splain.... No, there is too much..... let me sum up." (said with a Spanish accent)
100 meaningless points if you can name that film.
Then I thought, you know, it's the first Friday of the month, and most of what I have to say is going to sound like a confession of some sorts anyways, so why the heck not.
Let's do this thing.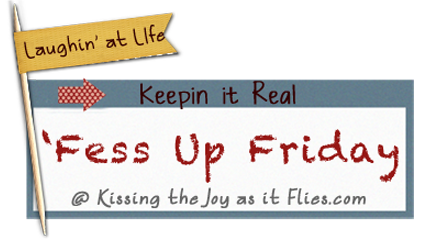 Jarrod has been working hard to brainwash encourage our youngest son in his passion for cars.
Here they are watching you-tube videos on the new Ferrari. Just look at his face.
This little man loves cars. He wants to know how they work and whenever I'm on my laptop he wants me to put on the "car show," by which he does not mean the animated movie, he means the British version of Top Gear.
The only problem with this, is that the 2-year-old is entirely too observant.
I let him out to play yesterday, even though it was sloppy and cold, because I was thinking that he couldn't get into too much trouble in a snowy backyard.
Wrong.
The boy took it upon himself to find the lone gas can that had somehow been left outside the shed...
and then proceeded to gas up his trike.
Luckily I smelled him as soon as he came in the door so I was able to decontaminate the boy, but his beloved boots have been banished outside until I can decide what to do with them.
Hopefully they don't explode.
I recently started going to the community center to workout again.
It has helped me regain my sanity.
My boys get to socialize with other kids thanks to some seriously amazing "playcare" workers, and I get an hour or so all to myself.
Some days I bring a notebook and spend the hour writing, because I like to write, and I had forgotten that.
Some days I bring my laptop and catch up on my Photoshop and Lightroom tutorials.
And some days, I actually work out, and then I have to send texts like this to my husband as soon as the class is over.
.
.
.
Remember last year when I cleaned out my pantry and I told you about those canisters that I love?
Well, it has come to my attention that Better Homes & Gardens has created a knockoff version for half the price that they sell at Walmart.
Whoo to the hoo!
I had myself a little organizing jamboree in the kitchen and prettied up my pantry and baking supplies.
Ignore the tapioca that is still in it's packaging... nobody is perfect.
A few days later I went out for a girl's night, and late in the evening my husband texted me the following picture.
????
His text said "So I tried making oatmeal cookies. It says 1 cup of butter or 2.5 sticks. I used the latter. Big mistake. You should have seen the four little faces staring in the oven, saying "Can we fix them?""
I thought this was so weird, but blamed it on the excess butter.
However, on April Fool's Day of all days, I woke up to my husband waving one of my newly organized containers in my face.
"What is this?" he demands.
Me: Oh, that's powdered sugar.
Him: WHY IS IT LABELED ALL-PURPOSE FLOUR?!
Me: Because it used to be all-purpose flour, but I swapped containers. It's pretty easy to tell it's powdered sugar so I didn't change the label.
Him: But it says all-purpose flour! This is what I made those cookies out of! I almost just made pancakes out of it too!
Me: Oh.
Sorry?
Wait, come back. I'm not laughing.
Ok, I'm laughing, but seriously, that is funny.
April fools?