Hello Chickadees and Chickadudes!
Do you get it? Chicka-
dudes.
Sometimes, I don't think Jarrod fully appreciates my humor.
I say hilarious stuff like that all the time and he just shakes his head.
Sorry I've been MIA this week; I don't even have a good reason.
I just kind of went on... blogging strike.
Well, that and
I was a little overwhelmed by the 600+ photos I took over the last couple weeks and just didn't know where to start on the editing.
So I didn't.
Soon though!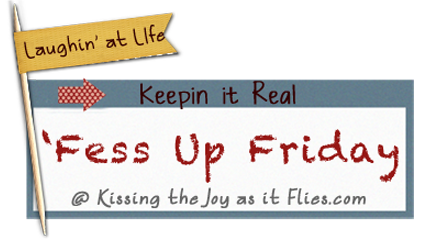 I've been folding the same three loads of laundry all week. I keep folding them and sorting them on my bed and then leaving them there.
Then when we go to bed, Jarrod plops them on the floor and messes the piles all up.
So the next day I do it again.
Does anybody else have this problem, or is it just me?
I'm pretty sure tomorrow is going to be the last day I do this.
Yep, definitely going to put them away tomorrow.
We went on vacation last week!
Yes, we rented a little cabin on a lake not too far from our house, and we borrowed a little fishing boat from some friends.
It was kind of an adventure and a bit of a lesson in 'what to ask before you rent a cabin off of Craigslist' but we did have a good time. (You can read my comment down below if you want further explanation of this)
We started out by having to duct tape the tail light back on my car 10 miles outside of town, and we ended the week with Haydn coming into the cabin and saying,
"Well, the good news is, we caught a fish..... the bad news is the motor fell off the boat in the middle of the lake."
And that is why I do not like borrowing other people's stuff.
Sometimes I take pictures of my kids at their best.
Tonight my household was in complete chaos while I was trying to make dinner and I slammed a spice jar down on the counter in my frustration.
I slammed it so hard, I popped a blood vessel in my finger and made it turn purple.
"Well, self, did you learn anything?"
I've decided to give yoga a fair shot at making me skinny.
The last time I went to the gym I mixed it all up with a zillion different classes and didn't see a lot of results, so t
his time I'm going to just do yoga four times a week and see what happens.
After all, Jennifer Aniston looks awesome and I heard she does a lot of yoga.
I don't want
scary-Madonna arms, though.
Somebody tell me if I approach this point, m'kay?
Thanks for tuning in for yet another episode of 'Fess Up Friday! I don't have a whole lot this week, so I'm hoping that you do. Can't wait to see what you link up.