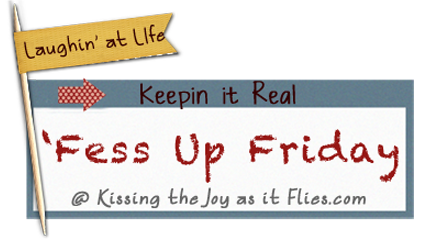 I am the mom who went shopping at 10 p.m. the night before a camping trip and bought already-assembled bikes at Walmart. I also brought along my oldest son and let him ride his new bike through the store while I gathered the rest of my groceries. They're okay with that kind of thing at Walmart.
Getting out of town is always the hardest part of camping for us. It seems to take for-ev-er to pack everyone up and finally drive away. This time we managed to only leave an hour behind schedule. We then drove five minutes from home to the sporting goods store where I wanted to buy an outdoor rug/foot mat thingy. They did not have such a contraption (silly me for expecting the camping store to carry something like that) but instead of just walking out empty handed, I bought a $40 percolator. I guess because it just felt wrong to leave a store without buying something.
Here's a funny story for you. When Haydn was playing baseball last month, one of the boys on his team had a younger brother just Greyson's age. They played together at every game and when the season was over Greyson cried because he would never, ever see his best friend again. When we got to the campground (two and a half hours away, remember) guess who was parked right next to us?

Greyson's BFF, Cameron.
Selina told me Kaelah came home giving everyone fist bumps and doing karate moves. I have no idea where she picked that up.
Jarrod wasn't left out of all the bike-riding fun either. I borrowed a bike from a friend of mine (because J took the perfectly good bike I'd had since fifth grade to the dump) and Jarrod pretended to be offended by the fact that it was a girl's bike. He would ride it around the campground, calling out a disclaimer to everyone he approached, "Don't worry, this isn't my bike. I know it's a girl's bike. We just borrowed it." By the end of the weekend, though, I think he was actually kind of attached to that girly bike.
Okay, I'm going to consider that Part I of the camping roundup because I have to edit the rest of my pictures and I'm getting bleary eyed. More tomorrow.
You guys have been so awesome to come and link up with me over the last few months. Last week there were TEN of you 'fessing up! If you have time, make sure and click through some of the other 'Fess Up Friday posts that are linked. They are hilarious and you will probably find some kindred spirits. You guys make my day~ thanks for playing along!