Howdy! I'm supposed to be going camping in about six hours, my trailer is not packed, my house is a wreck, it's midnight and I'm blogging. Whoo hoo, let the 'fessing up begin.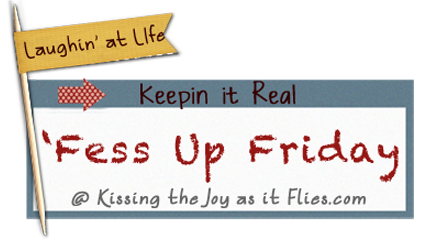 Here's some of the more interesting google searches that have been used to find my blog this week:
"can i use applesauce with small mold"
~
Yes, yes
you can
. Just don't forget the
honey in your bread or using the moldy applesauce is pointless.
"prohibitive thumb sucking device"
~
really? HOW did I get pulled up in that search?
I almost never call people thumb-sucking whiners.
I've been sneaking spinach in my boys' smoothies. Turns out that big wads of green stuff turns smoothies brown. Who knew!
Do the boys care that their smoothies are kind of mauvy-brown?
One thing I like about being up in the middle of the night is hearing my two-year-old laughing in his sleep. He must have some pretty great dreams because he chuckles quite a bit. Jarrod doesn't laugh in his sleep. He talks about plumbing sprinkler lines and asks me if I've got a 90. Do you know what a 90 is? Me neither.
Check out this cute Father's Day printable I found on Pinterest.

I had my three older boys fill it out for Jarrod for Father's Day and I got some interesting responses.

Apparently Jarrod's age is either 31, 45, or 3.
He is either 6 ft, 100 ft, or 4 ft tall.
And he weighs 200, 20, or 4 pounds.
Interviewing my boys is like trying to nail down a description of Big Foot.
Aren't they cute? I actually considered buying one for a moment, but then I remembered I do not have a newborn. And besides... who needs a fancy hat when you can improvise with a onesie? It works just as well.
My scotch tape has been mysteriously disappearing. I can't keep it in stock. It's hard to say for sure where it goes, but I have a feeling it has something to do with Rowan's new super claws.
Speaking of Rowan, did you know he's independent? Yes, and he likes to dress himself too. On the way to the Little League end-of-season pizza party, he hopped out of the van and swaggered into the restaurant sporting these fancy kicks.
When he saw I was a little dismayed, he just struck a pose and said "Oh yeah, I wike 'em wike dat!"
I choose my battles. He can have this one.
There was another Lego-man vs garbage disposal incident this week.
The garbage disposal won.
That's the photo I took while I played Lego-Man CSI and envisioned a little white chalk outline around him. It's Jarrod's fault for making me watch all those shows.
A friend of mine was all nicely tanned last time I saw her, so I asked her where she'd found the sun. Know what she said? ALASKA. It's warmer in Alaska right now than it is in Idaho. That's just wrong. In fact, we are having the coldest June on record, and that is the excuse I will use for why I still have a shamrock hanging by my front door. It feels like March, so I'm decorating for March.
Let's play a little game. It's called "One of these things is not like the other"
What? You don't have the blade for your mini stick blender sitting next to the makeup brushes in your bathroom? How else will you whip up a milkshake to drink in the bath without the five boys in your house knowing about it? It's perfectly logical if you think about it.
Okay, that's all I have time for this week. Here's the linky tool if anyone wants to come play along with me. Laughing at laugh and keeping it real is good for you, try it!