You wanna know the story of my life? The one day (or week, as it were) that I take off blogging, is the day I suddenly have new people wanting to link up with me! I am so excited, and a little embarrassed, that there are so many of you now and I've kinda been dropping the ball the last couple weeks.
It's been crazy around here and I've been enjoying being "loosely plugged" for the last couple weeks. I can't say I'm completely unplugged because I'm still OCD with checking my email, but it's been nice to not be glued to the computer all the time.
However, just because I'm not 'fessing up today doesn't mean you can't! If you did some confessing this week, I'd love for you to link up here so we can come visit and enjoy the camaraderie that results from hearing you are not the only person in the world who wore a shirt two days in a row, and even slept in it. Not that I did that this week or anything.
This doesn't have anything to do with 'Fess Up Friday, but check out my little dude's face: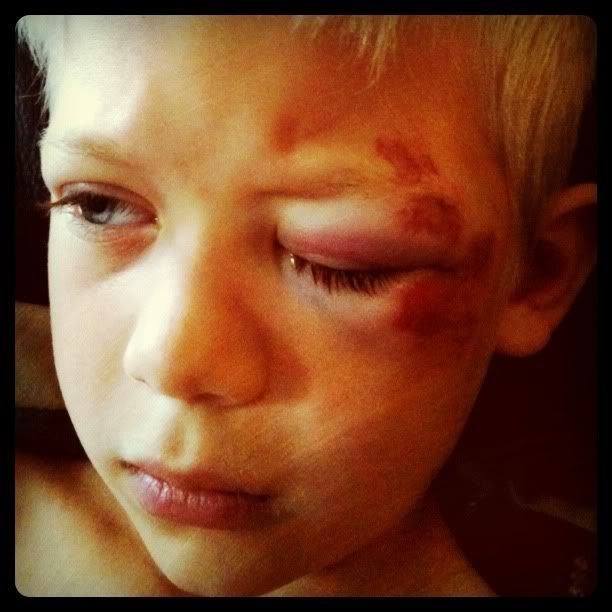 Gnarly, right? He wasn't even technically riding his bike, he was just standing there in the middle of the street with both feet on the ground, and he turned the wheel too hard and the next thing I know he completely faceplanted on the pavement. Craziest thing ever. It was last night and his eye is totally swelled shut today, so I taught him to say "You think this is bad? You should see the other guy."
Anyhoo, I hope you link up with me, my friends, I need some entertainment on my loosely plugged weekend.