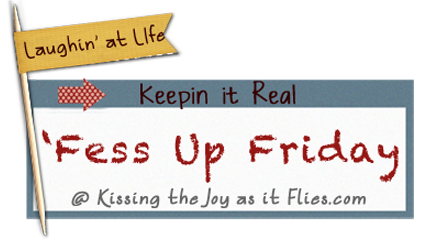 I went to the dentist for the first time in almost five years this week~ no cavities! I celebrated the fact that we didn't have to pay for fillings by buying a super expensive box of professional whitening strips. I blame the dentist. He put that box right at eye level so I had to stare at it through the whole cleaning. I've told you before I'm not allowed to watch the home shopping network either because if I stare at something long enough I will buy it. The good news is I'm going to have a smile like Barbie when I'm done. The box said so.
One time, when I was in fifth grade, a girl in my class moved away. Everyone felt sad for her, so we made a card and the whole class signed it with encouraging messages. As her "best friend" I volunteered to mail her the card; however, I had no idea what her new address was or how to accomplish such a task. So I just kept the letter and never told anyone. I still have it. I've tried looking for her on Facebook a couple times because you know, better late than never.
I refereed a fight this week that involved someone getting hit in the "weiner" and someone else sitting on their brother until he wet his pants. Aren't you jealous?
One of my six-year-old's prayers at dinnertime included this little gem, "And please help tomorrow be a good day, where mommy isn't frustrated or stressed out. Amen" *s

igh*
I envisioned my husband proudly displaying them on his desk, eating them slowly and thinking of me with a fond little smile on his face whenever someone commented on them.
This is what came home exactly one week later:
His co-workers made sure to tell me how much they enjoyed the snacks Jarrod left in the breakroom for everyone. They even washed the jars, with the paper labels, for me. Wasn't that thoughtful?
My oldest son has robotics class every Thursday right after school. I remember this fact every Thursday just as I pull into the school parking lot with three kids I hauled out of naps to race across town to pick up their brother. I'm pretty sure this next week will be the week I remember. It's just gotta be.
I'm considering boycotting any blogs that mention the word spring, humidity, sun, or flowers until there is no longer snow in my backyard.
I was late getting this post up because I got home at 11:30 last night from a *gasp* girl's night out, and my husband was waiting for me.... not for that, sheesh. He had the remote in hand, ready to watch the Vampire Diaries. Yeah, we party like rockstars around here.
I loved reading all your 'fess ups in the comments last week~ they make me feel normal ;) If you want to
link up with me
, I'd love to have you. It doesn't even have to be just on Friday~ I will leave the linky party open all week. Happy Friday!