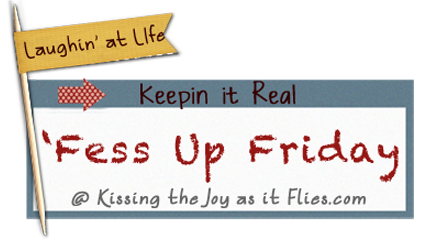 Last Saturday, my "baby" came down with strep throat. Exactly three days later, his three-year-old brother got it too. I'm not certain when the germ exchange took place, but it's possible it was when he walked past Brecken's high chair, grabbed his sippy cup, and took a big swig, all while I was shouting in slow motion "Nooooooooooooooooooooooo!"
The strep didn't slow B down too much. Here he is playing in the bath with his most prized possession, "Cars, cars!"
After the bath, I dressed him up and took some Easter Sunday photos, even though we weren't going to church. (They frown on infectious diseases in the nursery)
Then I lost track of him for a couple minutes and he climbed back in the tub, fully clothed, to get his "Cars, Cars!"
A
nd that was the end of the photo session.
I had my last baby two years ago. I still have this one maternity shirt I wear sometimes because every time I do, someone asks me if I've lost weight. It's good for the self esteem... but only if you refrain from answering with "Nope, it's the maternity shirt."
My car is about 4000 miles overdue for an oil change. I don't know much about cars, but I'm pretty sure that's bad.
I haven't mopped my kitchen for a month. I know, I know... gross. But I really blame it on my Facebook friend who told me about the Haan Steam mop about a month ago. Ever since then, mopping without the Haan just seems pointless.
Speaking of mopping, I don't have Rosie anymore.
It wasn't that it was too expensive, it was just exhausting. I spent hours before she got here just tidying the house up enough for her to get to the dirt. I'll try having a Rosie again someday when my house is cleaner.


I don't watch America Idol. There, I said it. I don't know the name of a single person on that show except for J-Lo.
When we got the snowtires off on my car, we accidentally left Jarrod's truck keys in it. Therefore, we had no way to drive to the tire shop and pick up my car. Rather than calling a friend, Jarrod decided he would break in his fancy new shoes and run there.
I wish I had a picture of him hobbling in two hours later with shin splints, but he did get my car! I was impressed because I couldn't have run that far if you paid me.
Aw, let's be honest... I couldn't run to the end of the street if you paid me.
So that's all I got this week. What with the strep and the not-mopping, I didn't have a lot of time for craziness.

I hope you guys did though because it entertains me so.
1. Write your own post, either keeping it real or laughing at life (it can be an older post you think fits the criteria too)
2. Include my 'Fess Up Friday button in your post. You can get the code
HERE
3. Come back here and link to your post! The Linky party will be open for one week ('Fess Up Friday is even funnier on a Tuesday)
4. If you don't want to write a whole post, that's okay! 'Fess up in the comments :)