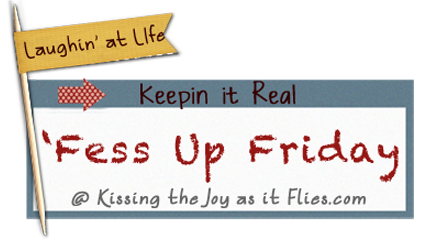 On Monday morning at about 7:45 I remembered that it was Grey's big "100 Day" party at school and he was supposed to have completed a project where he glued 100 items to a posterboard. We had to leave in 10 minutes and we hadn't done the project yet. I briefly contemplated just keeping him home from school, and then I decided that probably wasn't the best message to send him. SO, I was the mom frantically stapling 100 q-tips to a piece of cardstock in record breaking time while my six-year-old haphazardly called out what number we were on. I was so proud of us for getting it done, even if it was stressful. Then later, when I picked him up from school, I found out the party was actually the following day.
I accidentally took a big swig of a latte that had been sitting in the cup holder of my car for several days. Note to self: Clean out car.
Yesterday my son spilled bubble solution on the keyboard of my macbook. How he happened to be opening a bottle of bubbles directly over my computer remains a mystery, but there is good news! 1.) I have accident insurance on this sucker, and 2.) My ninja reflexes kicked in and I had it upside down and wiped off in record time. Today it seems to be working fine so I made sure to get that 130-day-overdue backup completed.
Whenever I use a public restroom, I mentally plan out what I will do if someone suddenly flings the door open. My heart rate is always up by the time I leave.
My friend emailed me to tell me her husband had a bad case of phenomena. I actually spent several minutes googling this strange disease without much luck before I realized that her spell-check had subbed "phenomena" for "pneumonia".
I was listening to a book on tape on my phone and it was at an exciting part so I took it to bed to listen for a few more minutes. I don't know how long I was asleep before I woke up and discovered the entire book had played through and started over again.
This week I ate a salad and went to yoga class. Then I left yoga class and drove directly to Wendy's. Go me!
Okay, your turn! I love it when you guys play along because I get to hear stuff that makes me feel so normal: Such as last week when I learned that one of you anonymous readers valiantly tried to win a vasectomy for your husband at an elementary school auction. That's good stuff.
To play, just make your own list of things that either made you laugh or you need to 'fess up. Grab a 'Fess Up Friday button
here
to put in your post, and then leave me a comment with the link so I can come visit. I know it can be a challenge to remember stuff off the top of your head... it helps to keep a running tab of dorkdom throughout the week.