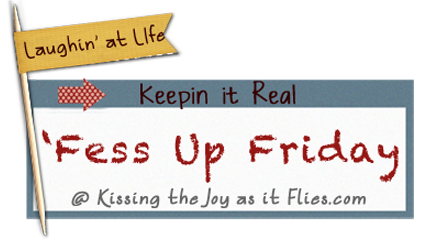 I'm trying not to read into it too much, but I asked Rowan why he drew a mustache on his face with a blue marker and he says, "Ummmm, so I can look like you?"
The first time I used my new Sonicare toothbrush, I didn't even bother brushing the whole next day because they still felt clean.
I think right after you have a party and you're house is still really clean, that's a great time to haul a bunch of stuff out of your cupboards and make a big "organizing" mess. That's what smart people do. Or not.
My socks rarely match eachother, frequently have holes, and are often worn two days in a row.
I hate tomatoes and bananas. There, I said it. (I do, however, enjoy food created from the aforementioned ingredients.)
I bought a new One Year Bible. I'm going to start it on March 7th.... that's when Leviticus is over.
My husband was painting my guest bathroom at 11 p.m. the night before the baby shower. The next day I got an email from my friend Selina saying "How did the shower go? I certainly hope you didn't paint the day before." Uhhhhh.... who told?
While I was at a conference last weekend, my mom gave Rowan a bowl of cereal. He kept telling her it tasted like lemon juice, and she thought he was being silly. After he had eaten the whole bowl she smelled the milk... yep, it definitely tasted like lemon juice.
I take my makeup bag with me when I take the big boys to school, and then I sit in the parking lot and put it on. Every day. It's the only time I can concentrate because the littles are literally strapped down.
When you hand a preschooler your touch-screen phone to play a game, you really shouldn't be surprised when they return it covered with boogers. You should check for that before you make a call.
Grey's class has been collecting food for the food bank and this week we went along on their field trip to deliver it. This is the picture that was printed in the newspaper the next day. Obviously, my boy's no shrinking violet.
If you want to play along on 'Fess Up Friday, I'd love to see what you're laughing about this week. Grab a button here and then come leave me a comment with your link!