Ahh, 'Fess Up Friday: sharing the little things normal people would never admit to.
According to Blogger Stats, someone found my blog by googling "disorganized housewife" Isn't that nice?
I got to enjoy my Christmas present for exactly one week before one of my children (the youngest one) ripped my phone off the dock and broke it. I really grooved for those seven days, though.
The other day I was reading a book out loud to myself in a Scottish accent... you know, to stay in practice. I'm not sure how long my husband was standing there watching me before I noticed him. He got points for not laughing until I left the room.
If your kids ever say to you, "Mom, there's a little hole under the cushions in the couch," you should investigate immediately. If you don't, that "little hole" will quickly become large enough to swallow small children.
It's been really cold here lately, and I told Mr. Three-year-old to put on his coat so we could leave. He came back with this lion costume on. I said, "Good enough."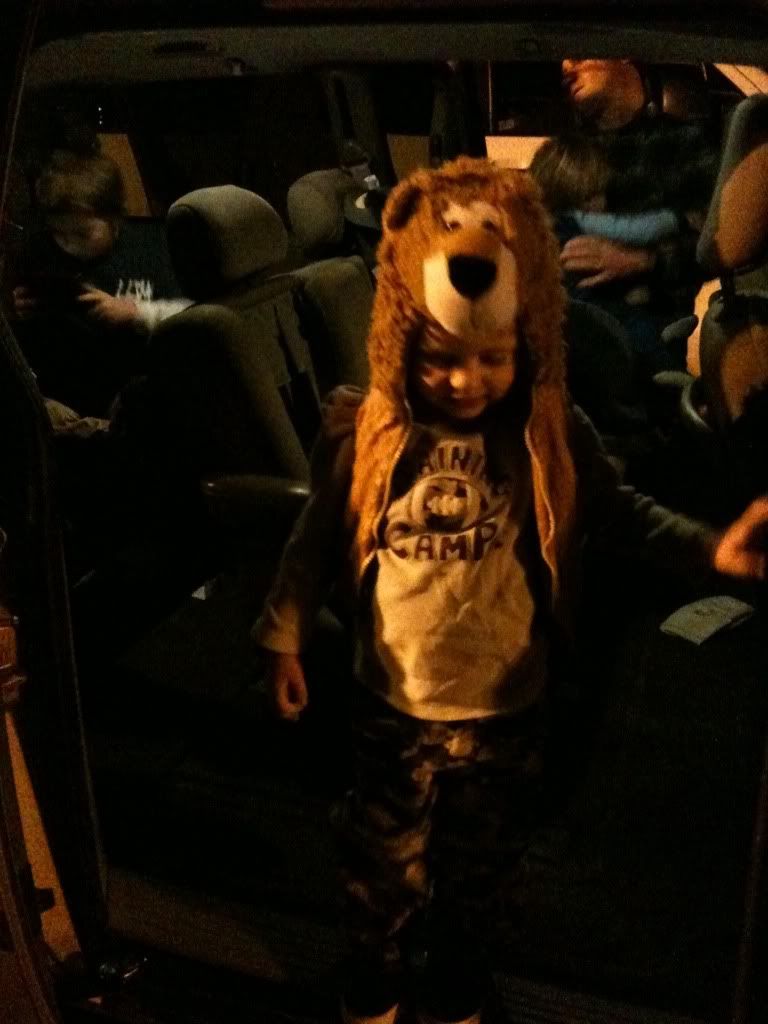 If your pans drip in the oven often enough, and copiously enough, and you never clean the oven, that stuff will catch on fire. And if you try to put the fire out with salt, the fire will laugh at you. So will your highschool chemistry teacher. And if you try to still eat the vegetables you were cooking in the flaming oven, you might get smoke inhalation. Not that I would know.
I took the last two weeks off from blogging. In that time time I received a blog award and three new blog followers. I'm going to quit blogging more often.
We had some friends over this week and as soon as they walked in the door, Greyson announced, "Do not be alarmed... the basement is clean."
Sometimes, when the laundry is piling up and the floor is so sticky you could get stranded, you just need to stop what you're doing and organize a card game with color coded tabs and homemade dividers. Sure, it takes several hours, but it's definitely worth it.
Recently I've been on the lookout for a natural-leaning dentist who won't give me the stinkeye for not liking fluoride. A friend of mine gave me the name of one and I was excited to call and make an appointment. Imagine my surprise when I found out I was already a patient there, but hadn't been seen since 2003. This is what happens when 22-year-olds get lured away with offers of a free cleaning and exam.
I've been putting honey on my zits at night. I'm not totally sure if it's working, but I figure a nice side benefit is if someone licks my cheek in the night, they'll get a little surprise.
If you have anything you want to `fess up, leave it in the comments, OR you could get really crazy and grab the button and write your own 'fess up Friday post. I'm sure I'm not the only one that reads out loud to themselves in a Scottish accent, right?