I haven't had a shower for three days. Just thought you should know.
I was talking to my husband and referred to something I'd put on my blog. He said, "I don't get your blog anymore for some reason, but I keep getting all these weird emails from some kissing website." Ummmmm, yeah, that was me, Dingleberry.
In December I posted a

recipe for Andes Mint cookies

. I didn't notice until two weeks later, and after linking it up to a prominent linky party, that I had failed to list a critical ingredient (two eggs). I did mention them in the instructions, so I guess if people were paying close attention they would have figured it out, but still..... that's sort of a recipe-sharing no-no right? I don't see a cooking blog in my future.
Speaking of recipe failure, the first person to try out my graham cracker recipe and blog about it nearly caught them on fire. Is this a sign? Kira, do not blog recipes any more.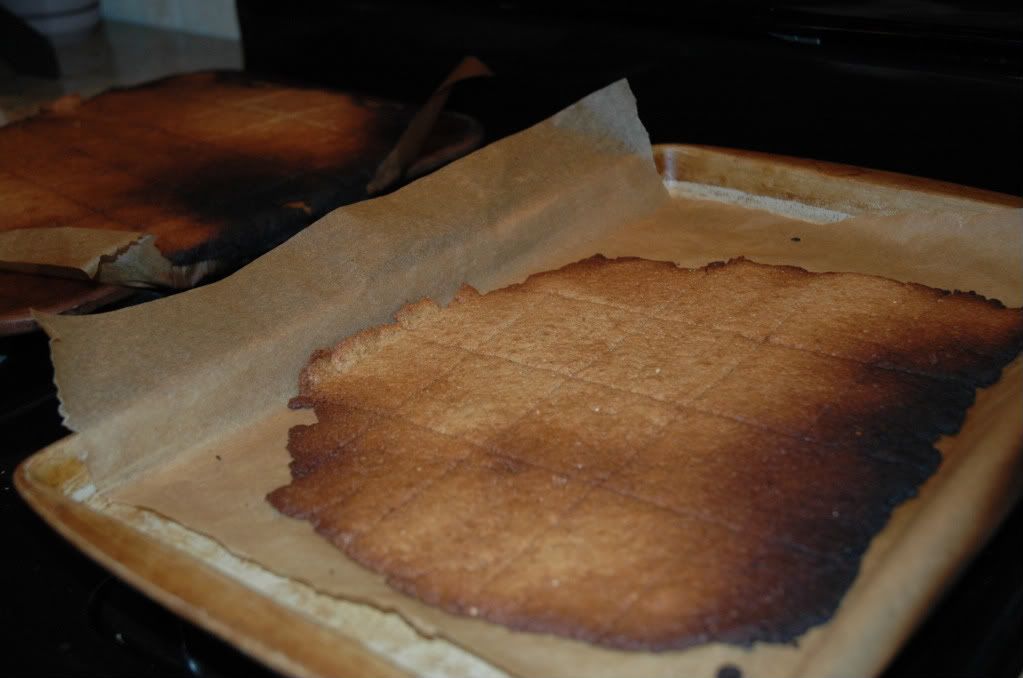 When I went to make Divine Hot Chocolate on Christmas morning I made the mistake of glancing at the expiration on my cocoa powder and saw it expired in December 2008. Now, I had two options at that point: pretend like I didn't see that expiration date, or abandon the whole endeavor. Expiration date, what expiration date? I forged ahead. I'm still not sure why no one else in my family liked the hot chocolate. They claim it tasted "off." I, however, thought it was divine.
I found a picture a while back that really made me smile, so I blogged about it. Later, I found a nearly identical post that I'd written the year before. So this picture has now been written up twice. Guess that means I should frame it.
This week I got a call from a Federal agent who was informing me that they had arrested a guy for stealing mail in our area. He had some of our mail in his possession, a utility bill and a couple Christmas cards. My first thought should have been "Oh, no, did he steal our identity?" but instead, my first thought was "Oh no, will I get my Christmas cards back? Who were they from?"
K, I'm off to take a shower. If you want to play along on 'Fess Up Friday, write up a post, keep it real, and put a link in my comments section. I'd love to hear something less-than-Martha-Stewart worthy that you did this week.