Last week we were flirting with winter.
A little flurry here, a little flurry there.
Build a snowman in the morning,
watch it melt in the afternoon.
For the record, Greyson's cute little snowman (his first) did have a complete face and some really awesome spiky hair. But when I was taking a picture of it, I thought I'd just "adjust" the carrot a bit... and I knocked his head clean off. Greyson didn't see it so let's just pretend that this guy has great hair, another eye, and isn't covered with grass and leaves, k? Also lets pretend his brother didn't take a big bite off the end of the carrot.
Anyhoo, that was last week. This week winter stopped playing footsie.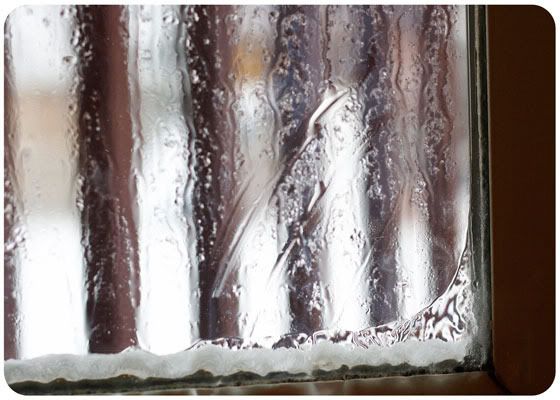 That was ice on the inside of the windows this morning. Better bundle up, baby, cuz it's cold outside.
Right before the deep, deep freeze hit the boys (two of them anyway) got a chance to play in all that yummy white stuff.
Wook, Mama, I a polar bear!
And Grey got to build his own sledding hill. Since Haydn was still at school he didn't have the usual help, so his hill was a little smaller.
But I'm pretty sure he moved at least six inches. He was pleased.
Speaking of Grey, do you notice anything different about him?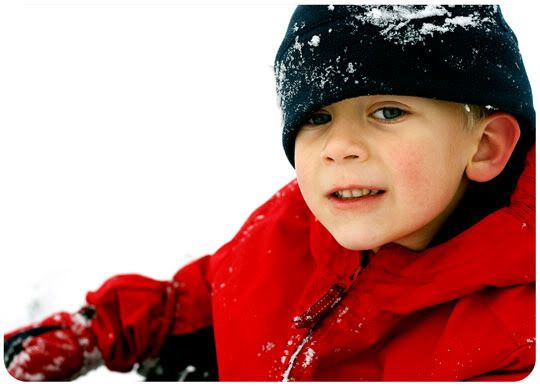 No? Look closer.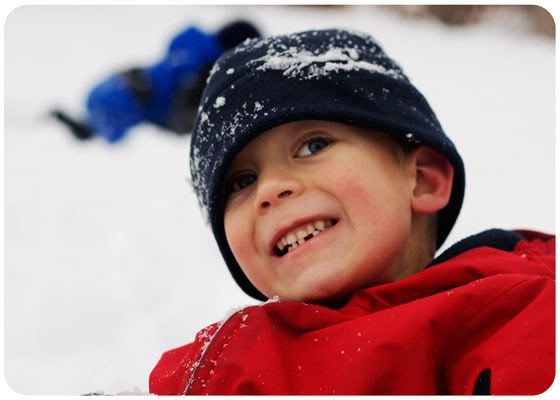 Still don't see it? Let me help you out.
He's missing a baby tooth. His first one. There was a shriek heard round the world when it finally came loose and he's the proud owner of a wrinkly dollar from the tooth fairy's pocket.
We love the snow, but I am very thankful to enjoy it from inside my house.
Hope you're all somewhere warm and dry.