Before:
After: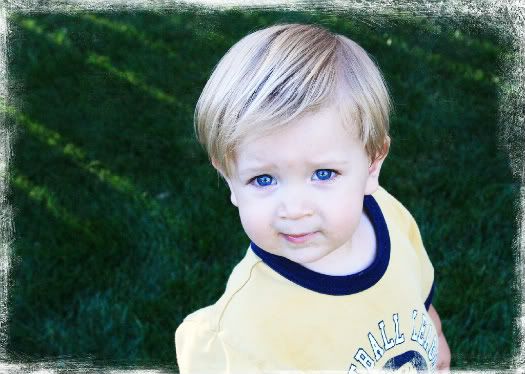 Phew, was that haircut long overdue or what?
Taking a picture of the front was easy. B likes to have his picture taken. Getting a shot of the back... not so much.
I kept trying to walk behind him and he kept spinning to keep me in his sights. When I did finally manage to get behind him, he outsmarted me.
I brought a brush outside with me to give him a quick grooming. He let me brush his hair, but then insisted on having a turn as well.
Which was fine until he started licking the brush. That's just gross.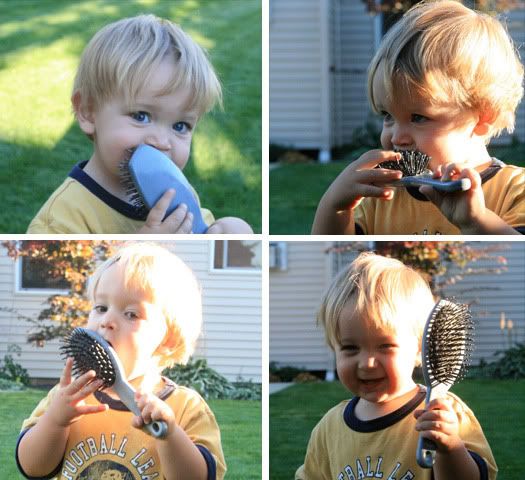 I was forced to take the brush away. He then proceeded to try to melt me into a big puddle of mommy goo with his pitiful tears and boo-boo lip.
He doesn't realize that I'm a seasoned veteran of toddler tantrums. No amount of bird-nest-worthy lip pouting will sway me.
But it was a valiant effort.