It's Friday, but my 'fess up list is going to be a little different today. It's my best friend's birthday. And there are 31 things I really love about him.
He has great hair. Since birth apparently. My boys look like him, but with the exception of Haydn they all got my straight hair and cowlicks. Why, Lord? Look how cute he was.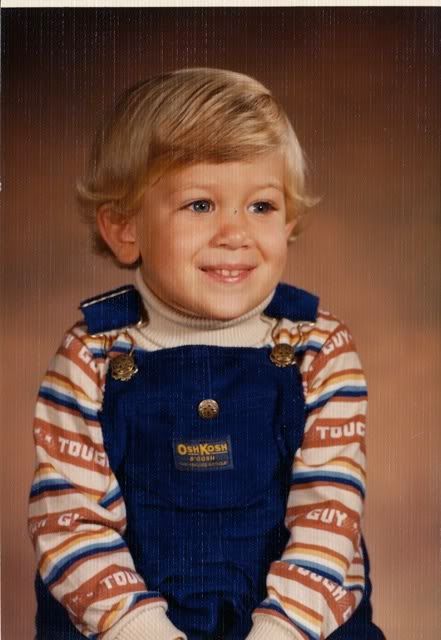 2. He plays guitar. I thought it was hot when I was eighteen, and I still do.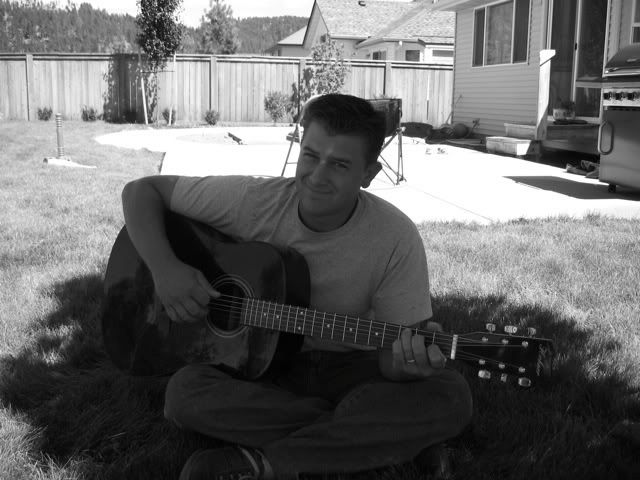 Especially when he's playing for one of my babies. Or singing worship songs in the dark after everyone else has gone to sleep.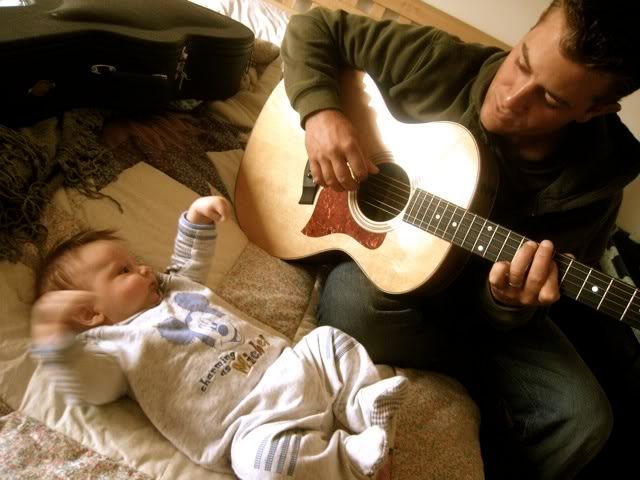 4.
I heard the circular saw going in the backyard, and at first I was afraid because I didn't know where the boys were. Then I glanced out the window and smiled, because
of course
Daddy contained them in a wheelbarrow before he started the saw.
5.
He has never once, in our ten years of marriage, complained when he didn't have socks or underwear. He just starts a load.
6.
He helps me put the kids to bed every night. Most of the time I'm only responsible for Mr. B and the three older ones are his. I don't appreciate this until he is gone and I have to do it all myself.
7.
He has a yellow belt. Hi-YAH!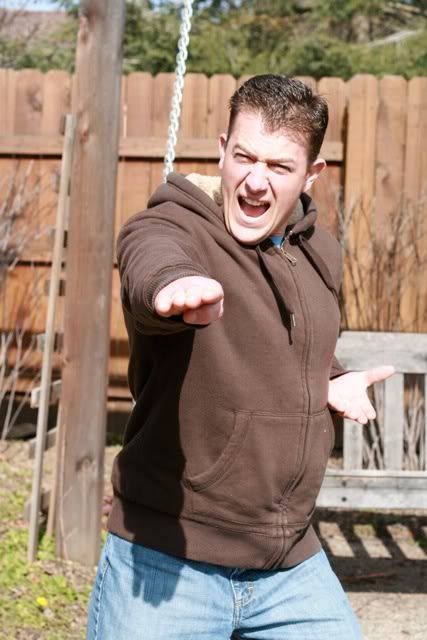 8. He knows how to strike a pose. And does it frequently.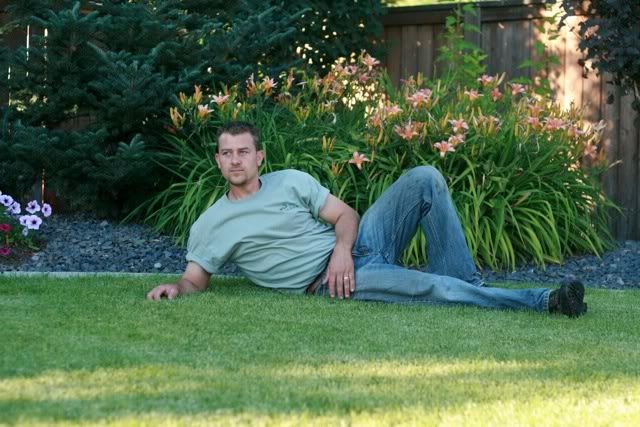 9. But he always has time for his fans.
10. He's knows how to rock the "work boots with shorts" look.
Don't be too hard on him. He's a landscaper and wears pants a lot.
His arms are really tan, though.
11. He's not afraid to tell me no, but he doesn't do it very often.
12. He budgeted and sweated (literally) our way to a debt-free life. More than once.
13. His hands make us feel safe.
14. He knows how to make me laugh until I can't breathe.
15. When I watch him interact with people, and hear what they say about him when he's not there, I am proud to be his wife.
16. He watches Vampire Diaries with me. And he looks forward to it, don't let him lie to you.
17. He weighs less than me. Oh wait, that doesn't belong on this list.
18. He has integrity.
19. He calls and asks me if he can bring anything home. Every day.
20. He brings home beautiful things and he makes them grow. And he never makes me touch dirt.
22. He is generous. When we have an opportunity to give money, he always gives more than I thought we could.
23. He has a cute backside. TMI?
24. He calls me on my crap. Like the time he said "Kira, the reason you don't have any friends is because you're not very friendly!" Ouch. I have friends now, though, thanks to him.
25. He loves to hunt but only takes two days a year to do it because his family time is precious. And he usually goes for just half the day.
26. He eats more candy than all my children combined.
27. He plays with the kids, even when they fight dirty.
28. He is the best rolemodel I could have asked for my boys.
29. He makes everything more fun.
30. He lets me dress him. Not literally. He puts the clothes on himself, I just buy them.
31. He is the reason I wear this necklace. He works so I can be with my babies all day, but he's the one I keep close to my heart.
Happy birthday, Babe. Wish you were older because there are a lot more than 31 things I love about you.